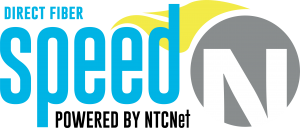 NTCNet offers Business Fiber packages made to complement all of your business needs!  Contact us today to set up a free needs assessment for your business!
Is Fiber Available at My Location?
Fiber Locator
Download our brochure or application for Business Fiber Packages.
Questions? Call us 315.845.8112 or send us an email.
Fiber Packages
Internet + Phone (Single Line)
Internet Only
Enhanced
Price
$99.95/Month
$79.95/Month
WiFi Enabled Router Included
Speeds (Down/Up)
200M/25Mbps
200M/25Mbps
Unlimited Local Calling
Domestic Long Distance
$0.099/Minute
Ultimate
Price
$169.95/Month
$139.95/Month
WiFi Enabled Router Included
Speeds (Down/Up)
500M/100Mbps
500M/100Mbps
Unlimited Local Calling
Domestic Long Distance
Unlimited
Call ID, Call Waiting & Call Forward
Voicemail Package
Service not available in all areas. 18 month term required. Additional features or services can be added upon request. The $49.00 installation charge includes the installation of up to 300' of aerial fiber optic cable to your business and the set up of the services associated with the selected direct fiber package. Click here for installation of more than 300' of aerial or buried for further details and pricing. NTCNET provides our direct fiber phone customers with battery back up at no charge. The battery backup will provide up to eight hours of talk time for your telephone service only. The direct fiber package prices do not include applicable taxes, surcharges or fees. Customer agrees to the terms, conditions and acceptable use policies.