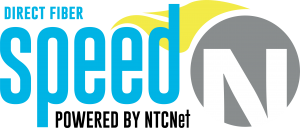 NTCNet offers Fiber packages made to complement all of your home or business needs!
Fiber technology carries communication services uses light waves instead of electricity. Direct Fiber SPEED, powered by NTCNet, known as Fiber-to-the-Home (FTTH) or Fiber-to-the-Premise (FTTP) for Business, is the most advanced communication system available in the world today. Direct Fiber SPEED is incredibly efficient, allowing data to flow farther and faster than ever before.
Shocking Speed – Consistent, lightning fast and unlimited data.
Reliability – Withstands the elements. No shared bandwidth.
More of Everything – Connect more. Stream more. Save more.
The Future – Grows with you. Advanced innovative design.
Security – Protected connections. Harder for hackers.
Home Values – Invest in fiber. Increase home value.
Questions? Call us 315.845.8112, otherwise you can contact us by clicking the link below-
Fiber Locator